IvyWitch's Music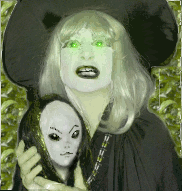 Back to home page
To Lyrics page
To Favourite Software page
To Images
A Million Years from Now
here
The Trees They Do Grow High
An instrumental version of the less usual tune
originally heard on an early John Renbourn LP.
Sir Eglamore
A song from the seventeenth century, mocking the chivalric epic.
Visuals will follow in due course, on the lyrics page!
Barney Brallagher & Another Jig'll Do
Two slip-jigs.